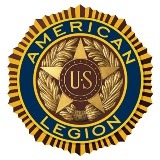 AMERICAN LEGION RAYMOND E. WALTON POST 70 169 Walton Road, Seabrook, N.H. 03874

WELCOME TO OUR NEW HOMEPAGE

Our Post was established in 1940 in memory of Raymond E. Walton, who was the first casualty of World War 1 from Seabrook, N.H.

At present our website is still under construction. We are making an effort to present you with our monthly newsletter as soon as possible.

In the meantime you can reach us at 603-474-2430 or 603-474-1031. We are looking forward to hearing from you. Please let us know what your needs and questions are, we will be more than happy to help.

REMINDERS

Those who have not yet paid their 2010 dues are reminded to do so at their earliest convenience. Keep in mind that if you do not pay them up-to-date you will lose your consecutive years of membership. Thank You.

HALL RENTAL $350

WEEKLY EVENTS

Meat Raffle Games Friday Nights 6:00

Meat Raffle Saturday

Bingo at Fire Barn Tuesday Nights 7:00